Page Vally Road Race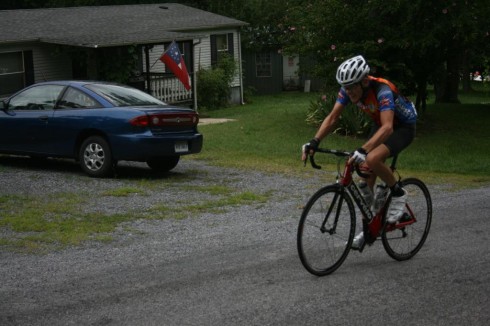 Yesterday I raced in the Page Valley Road Race in Stanley, VA. This is the course that they hold the Virginia State RR championships. They had all the masters racers in one field, so all the M35+, M45+, and M55+ raced together. There were a total of 40 in our combined field. The conditions were low winds, overcast, and a light rain for the entire race.
Needless to say racing against some guys that were more than three decades younger was a daunting challenge … and, one that I wasn't up for!! I stayed with the main group for one lap of the 11 mile course, but that was the last I saw of the speedy guys! There were several crushing climbs that were fairly long and went from about 7% to one that was 12%. This was more climbing than was advertised and I probably wouldn't have driven the 2.5 hours to get to the race had I known … you all know that I'm not much of a climber. To make a long story short, I was able to come in 6th out of the 12 in the M55+ field and was able to beat the two other guys that were M65+. Competing against such a tough field does have one advantage … USA Cycling points … I got the best (lowest) points ever for a race for me 347. This pushed me to embarrassing heights in their ranking systems for the Road Race … 2nd out of 159 in the country in M65+… not sure they know what they're doing in the way they handle this ranking system!
I may try to squeeze in a crit, before we give up our babysitting gig and return to AZ in September …
Another perk in racing back east is they took a ton of pictures and they are available free to all racers. See the one below of me starting the struggle up one of the climbs!Doug (The Wheelman … wish I had my Enve's or Zipps with me!)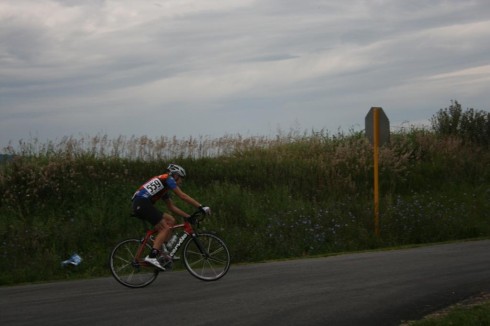 Comments