VOS Crit 2013
The road race was a killer! The climb is relentless and there were many great climbers out there! I ended up 6th and lost 2 minutes overall in the GC and dropped from 3rd overall to 5th.
Today's crit was a different story. I felt strong from the start, and I love doing crits! There were 52 in the combined field of M55+, and M65+. Everything went pretty steady during the race with all riders behaving themselves. I was able to stay in the front third of the group throughout the race and began to move up in position on the second to last lap. During the last lap Ken Louder passed me (he had told me later that he had been marking me throughout the race). I waited for my opportunity and went around him just before the final sprint began. I was able to win my M65+ category and and came in about 8th overall in the combined field. This moved me up to 4th in the GC.
Overall this was a great stage race and I'm glad to have done it … now just need to work on those long climbs!!
-Doug Perry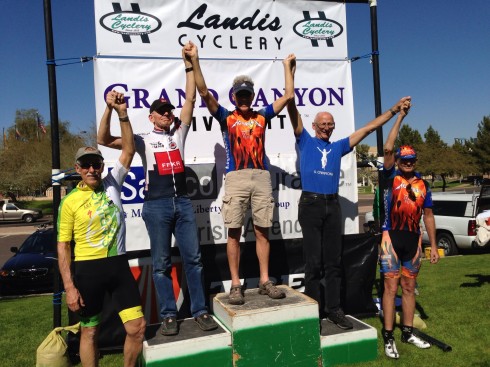 Comments