Sun Devil Criterium
Victor Riquelme and Elliot Anderson both made appearances flying the Aggress flag at the Sun Devil Criterium this morning.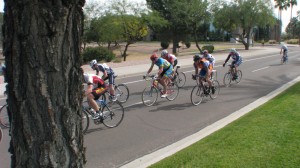 The course had a straight flat stretch with the start/finish right in the middle of it, a long sweeping bend after the first corner, followed by a sharp right back to the start/finish. The road was wide, and in good condition.
The schedule called for a combined 40 minute Cat.4/5 race, but due to a large field size (and emergency personnel all over the course after a bad crash in the prior ladies crit) the races were split into two 25 minute single category events.
Elliot did well in the 4's, positioning himself in the front half of the pack the whole time. The race started out slowly, but quickly picked up pace as the attacks started to pour on. The field stayed together, setting up for a bunch sprint. On the last lap Elliot attacked on the back stretch, but wasn't the only rider with the idea. He got swarmed and boxed into the last corner, was forced to brake hard to avoid hitting the curb, and had to re-accelerate for the sprint to the finish. He finished 20th/36. His mother was on hand and was expecting a better result, but is still very proud of him
Elliot Bridging a gap
Riquelme was aggressive in the 5's, sitting on the front for most of the race. 3/4 of the way through the crit there was a crash in the middle of the pack on the back stretch. On the same lap, while coming through turn 2 at 30+ mph, some *%#$ passed on the outside, then dove in and across his front wheel. He avoided a bike/bike collision but could not escape an unfortunate bike/curb encounter.
Vic took a tumble in the dirt, but luckily machine and rider were unscathed, and he was able to get rolling again. Thanks to anger, motivation, and a supportive crowd, he caught back up within a half lap and immediately moved into first position. The rest of the field was more than happy to let him break the wind, and he stayed in first until the sprint, where he had absolutely nothing left and finished the day 8th/39.
Just moments after the crash, Eggliot the cameraman couldn't figure out what Vic was doing so far off the back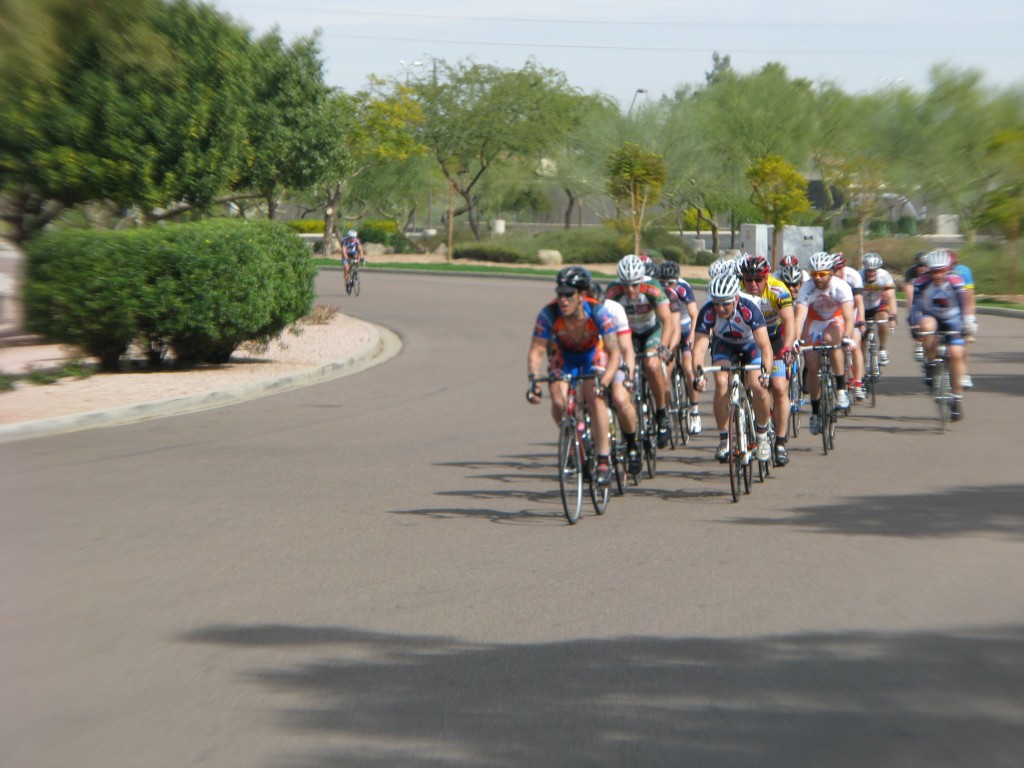 Within two laps, Vic was leading out the field.


The Cat.5 finish
One would think that a course with only 2 corners and wide roads would create a safer race, but the inexperienced Cat.5 racers just used the relative low technicality to push speeds to dangerous levels.
At the end of the day, though a little frazzled, our boys are home and happy to be alive.
Comments