Ready to Crit? Colossal Cave Weekend Coming to the P1 Kart Circuit.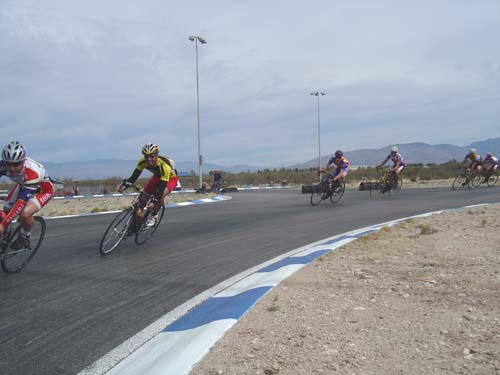 Racers will be headed back to the the always fantastic P1 Kart Circuit Track. as part of the Colossal Cave stage race. Below are some highlights from last years Tucson Crit Serieshosted by Aggress.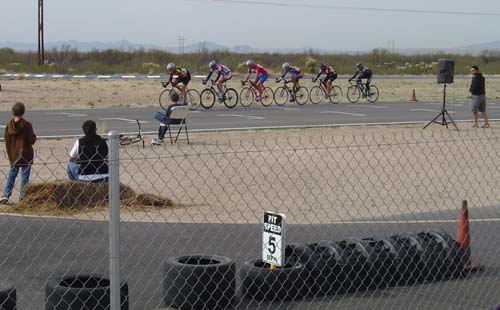 Lead group from the Masters 30+ race.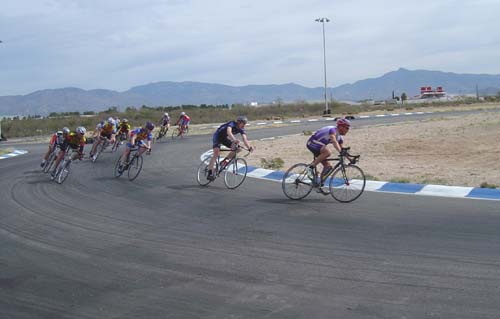 Cat 4s go 3 wide into the big sweeper in the middle of the course, take a good line and you can pedal all the way through.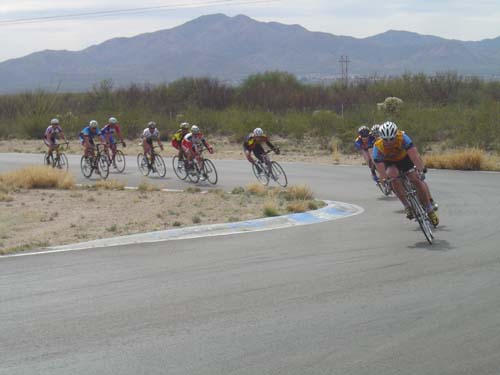 The gentle right into the S turns at the back.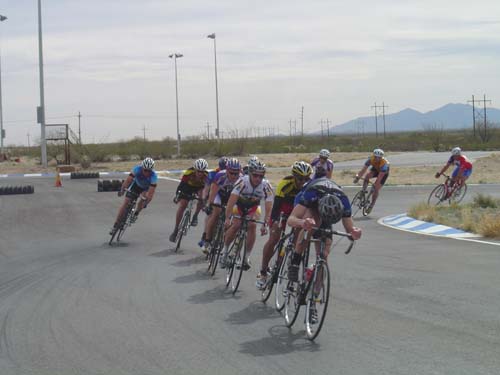 Put your head down out of the S turns and drill it to..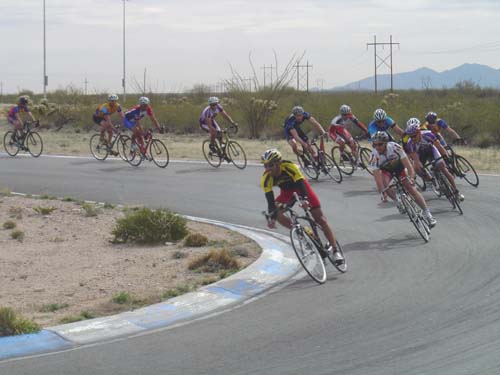 The hair-pin at the far end of the track.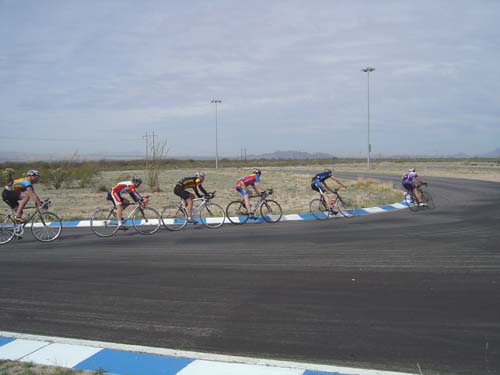 Reverse angle of racers coming out of the S turn at the back of the course.
Then some more shots from the sweeper.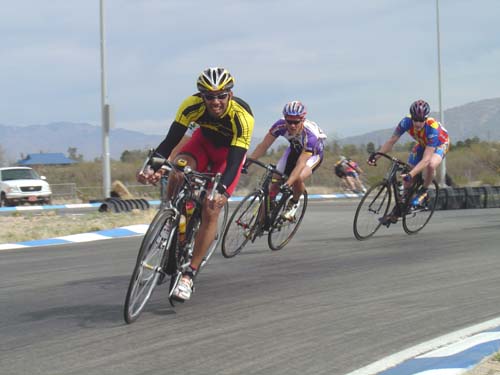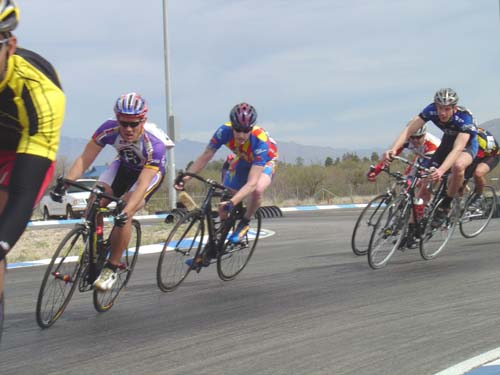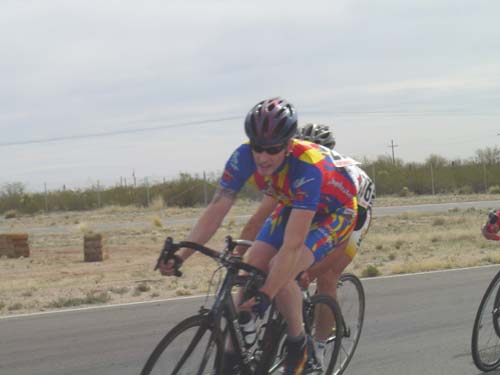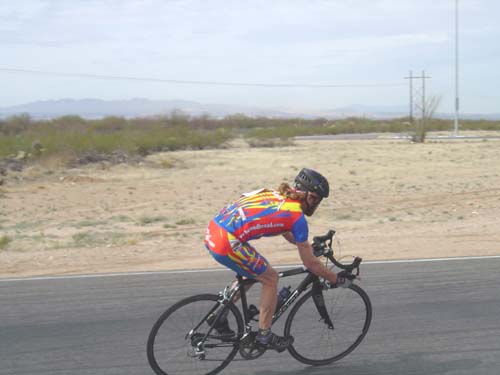 The General was on hand at last year's race with his fiery red locks.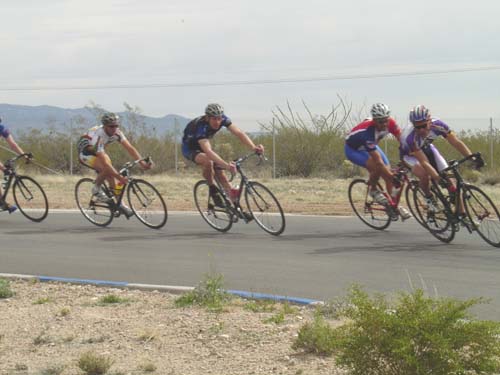 Racers setting up for the S turn at the end of the back straight.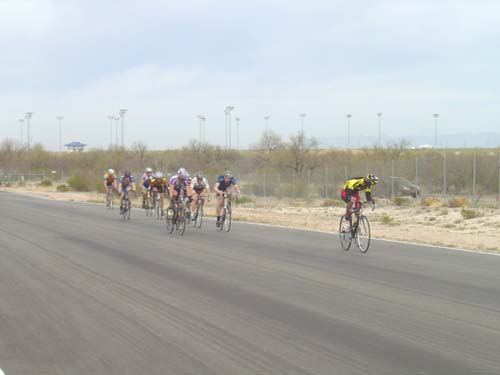 An attack on the back straight.
The pro,1,2,3, is that an argyle jersey in there?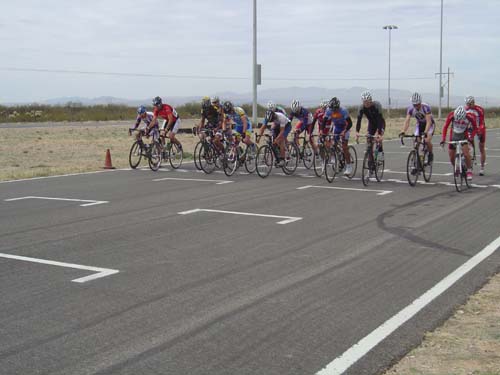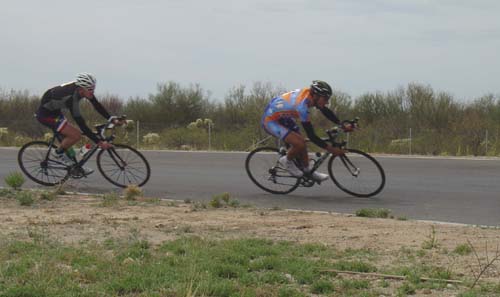 These guys threw-down from the start.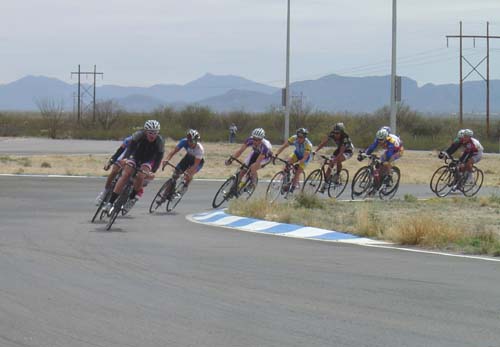 They kept it strung it out through the S turn…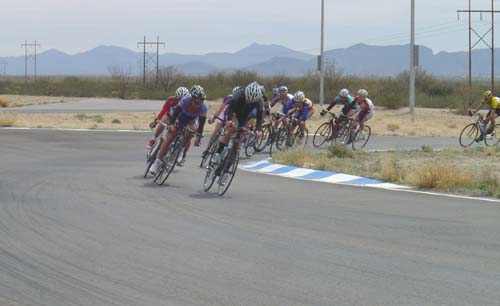 …and came out of the corner sprinting for position comming into the hairpin.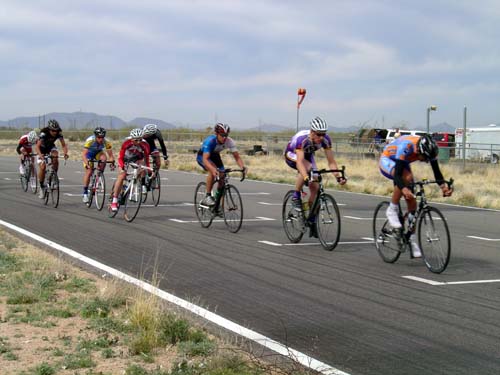 Strong legs and serious cornering skills reward the aggressive lead group.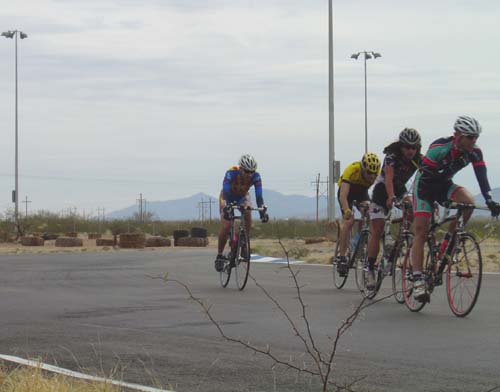 Forcing the chase group to dig deep to catch back on.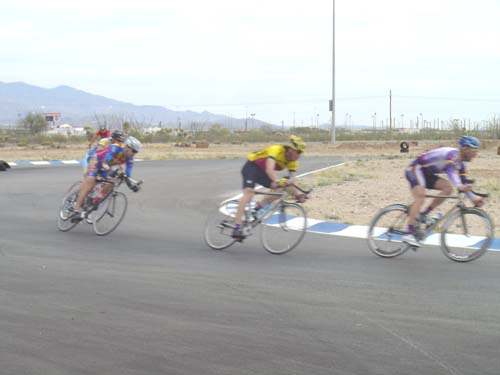 One last parting shot of the midcourse sweeper.
Comments